My Diary for the Year 2014
The start of this year, I posted quotes on how to live a life so memorable, click here. I was kinda skeptical to do those things or activities since I was currently residing in one of the most strict countries in the world. Kingdom of Saudi Arabia has been tagged as the country which has the most difficult to decipher laws, practices, rules and regulations. Not because this is the centre of the religion Islam but maybe because they lived a life like this way long, long ago. So even though, the local authorities are too stringent in implementing those rules, there are still few that are doing it and I believed I am one of those.
Based on those quotes I posted few months ago, basically, we can round it up as living a life without regrets and to live it so fully. For me to accomplish those, I need to break some rules but those are just tiny little crimes 😉 . These are the things I have done to make my existence worthwhile.
January. On the 15th of January, 2014, I had a friendly encounter with one of the locals in Saudi Arabia during my wandering days in the beach. His name is Fawaz, 23 years old and works in Saudi Aramco.
We had a conversation about his country. He verbalised how he is sick to be staying in this land but still he prefers to live here than go to nearby countries like Bahrain and UAE. I thought that only the expatriates felt like prisoners here in Saudi Arabia but also the locals as well.
Another day of the first month, it was the 23rd of January, I wanted to do something really fun that I can say I have enjoyed my life in the Middle East even though it is a close country from all the things that come with the word, 'FUN'. Basically, my motto in life now is to live life to the fullest. On that day, I was wandering the city, met friends and co-workers on the sidewalks, talked, dined out at restaurants and even stayed in a hotel for a night, a way for me to relieve stress. I felt that day like I was a happy-go-lucky person when suddenly a Saudi local approached me and took my things. In my bag, I have 105 Saudi riyals and my iPhone 5. I didn't bother to follow him since I might end up behind bars because the way justice works here in Saudi Arabia is different. If you are an expat and the situation involves with a Saudi local, whatever happens, you will end up to be the felon. The law protects their own people even though they were the ones committing the crimes. That's the truth and I know it hurts. But for me, life must move on. I will not dwell anymore on what happened to me that day but definitely it was worth remembering not because of the incident but because a lesson was learned in a hard way. I learned that for a person to live life to the fullest, he also needs to encounter sad and hurtful events. It was my first time to get robbed and I know now how it felt and be more vigilant. To add fuel on fire, on the 27th, the robber took a selfie. Since the phone was linked to my Dropbox account, I got the photo and the name.
This is the face of the robber named  Muhammad Saleh Al Bashri.
February. I forgot about last month's happenings and I was just in tune with the month of February. As you can still remember on my 2013 Bucket List that I wanted a Lasik eye surgery, it only happened this year. It happened on the 6th of February, I had my eyes checked with one of an eye specialists in the hospital. Reports showed my visual acuity on -4.75 on my left and -4.50 on my right eye. Surgery happened at exactly 12 noon. After the nurse gave me ophthalmic anesthesia drops on both eyes, I laid down on the surgery table and the action began. It was just a minor surgical case. I even went back to work after that, only wearing a pair of sunglasses to hide my reddened eyes.
Two days after, I had a follow-up check-up with my eye doctor named Dr. Mazen Al Kadi. The report showed for both eyes at -0.50.
Dr. Mazen examining my eyes
March/ April/ May/ June. By month of March, April, May and June just passed me by unnoticed. But, I lived thru it traveling in different towns in the Eastern Province.
July. On July of last week, I got a new mobile phone. I bought iPhone 5S and it is now my new traveling companion along with my Samsung Galaxy Camera which is just a point-to-shoot type of camera. I am not into heavy duty DSLR and besides, I am not a PRO photographer. I'm just doing this for fun.
I also sat foot first time in the town of Al Qatif last week of July and been snapping photos on the road since the temperature outside was a scorching hot at 42 degrees Celsius. Check my blog post about Al Qatif, click here.
August. By 3rd week of August, I took a day vacation. I went to Kingdom of Bahrain thru the bridge only. I was thinking that there will be a heavy traffic going there but there wasn't. Read my blog, the Bridge That Links Two Countries.
Bahrain – Saudi Arabia borders
Also on August 18th, I got the most memorable experience in my life here in Saudi Arabia. I got the chance to drive without a license, of course with a supervision of a Saudi. It was really nerve-wracking since most Saudis drive cars like there is no tomorrow.
September. By September, I visited The Zoo in Ad Dhahran. I saw wild animals but I was somehow teary-eyed because of the current condition of the captive creatures. The zookeepers and zoo owner didn't maintain and take care of those poor creations of God. Check it out here.
October. I said farewell to my friends and co-workers. It was indeed the hardest thing to do. Saying goodbye and not seeing them crushed my heart. I was crying for about 4 days since I was attached to those people. I've created a life with them for 3 long years and it ended in the 10th month of this year. I made two blog entries for my farewell speech in different languages, English and Arabic.
 November. Second to the last month of the year was one of my most favorite memories and experiences. I've got to travel to different countries. As what I have written on my 2013 Bucket List which is to at least visit a UNESCO world heritage site, I did that on this month and it was memorable. I might be doing that again next year. I'll keep my fingers always crossed to that.
December. After 5 years of not spending Christmas season at home, finally I got the chance to have it celebrated there. I was kinda busy of the Yuletide season. But the good thing about it is I spent the season with my family.
Hope you had a great year guys. Another year has come to an end and I just wish that this coming year will be a good start to everyone. Have a Happy Christmas and a Fruitful New Year! Cheers!
In addition, I have the year-end summary for my WordPress account.
The WordPress.com stats helper monkeys prepared a 2014 annual report for this blog.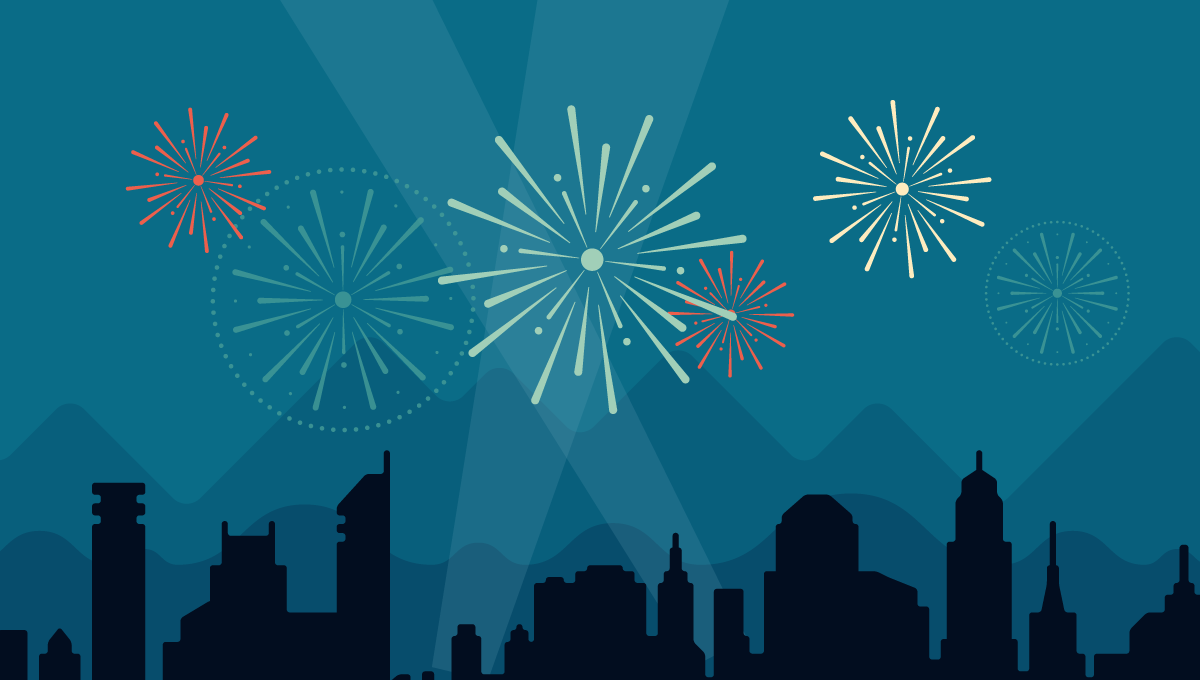 Here's an excerpt:
A New York City subway train holds 1,200 people. This blog was viewed about 4,700 times in 2014. If it were a NYC subway train, it would take about 4 trips to carry that many people.